"We're massage therapists. Whats your superpower?"
Licensed Massage Therapists.
Choose Certified.
Located in Wichita Kansas, Vytal Bodyworks is a purveyor of holistic therapeutic massage and physical healing lead by a group of esteemed therapists.
Vytal Bodyworks Studios was envisioned to be a convenient and custom designed facility with a broad variety of therapists offering unique therapeutic services. Input from the entire team, for approval of the new facility site and interior design touches, was sought to assure a finished space that could be ideally suited for all of their clients needs. The space was opened in May 2019. With years of combined experience, this newly assembled collaborative team and its expanded therapeutic offerings allow you to experience ultimate opportunities to accommodate your bodies needs.
The Vytal Bodyworks Mission, is to help clients understand and to release the bodies healing energy through Vytal touch. With the new space and team in place, the expanded mission of Vytal Bodyworks Studios is to provide the absolute ideal atmosphere for the team to render a broader range of therapeutic treatments. The Studios are designed to provide each client with a relaxing setting for therapy treatment. The calming and welcoming space consists of a front lobby with a kiosk check in for clients, six spacious private therapy rooms, an infrared sauna room, two restrooms, and a back lobby.
Routine massage is a healthy way to help your body stay in balance and keep you feeling your best. The entire Vytal Team is extremely passionate about the field of massage therapy, hope to continue to educate the public about the benefits of massage, and hope to make massage a valuable part of each clients' wellness plans.
We at Vytal Bodyworks Studios look forward to meeting you at your next Vytal Bodyworks appointment!
The ability to Book An Appointment with Nancy or Genny is available here, or find the method for making an appointment with any of the new team members below.
Nationally Certified Massage Therapist
Advanced Lymphatic Drainage Therapist
(316) 641-0186
vytalbodyworks@gmail.com
As a mother of five girls, Nancy is constantly moving and knows how important flexibility is to healthy and active living. Let her help you improve your own mobility and inspire you to greater activity levels. Prior to her extensive work in massage therapy, Nancy worked as a personal fitness trainer in Wichita, Kansas. An avid and accomplished runner, she likewise enjoys weight training, swimming, and biking. Her advanced studies in Anatomy and Kinesiology, coupled with her passion for helping others achieve personal goals ultimately led her to a career in Therapeutic Massage. Her professional career in Therapeutic Massage started in 2007 with over 850 hours of formal training. She subsequently completed the demanding requirements for a National Certification in Therapeutic Massage (NCTM) in 2009.
For more than 25 years, Kinesio Taping has been breaking new ground in the fields of sports performance, pain management and physical therapy. Nancy's expertise includes training from the Kinesio Taping Association International to allow her to offer the highly effective taping services right here in Wichita.
More recently, Nancy continued her professional education by completing advanced training in Lymphatic Drainage Therapy (LDT) through the Chikly Institute. She is also a professional member of the Associated Bodywork & Massage Professionals (ABMP).
To meet the dynamic needs of her clients, Nancy continually strives to learn additional techniques and grow her professional skill set.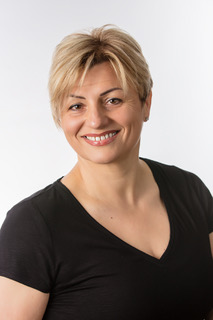 LICENSED MASSAGE THERAPIST
(316) 347-3252
While she may be new to Wichita, Evgenia "Genny" Vedder is no stranger to the world of massage therapy. Specializing in sports massage, Genny graduated from the National Sports Academy of Bulgaria with a Bachelor's Degree in Sports Education. After coaching aspiring judo athletes for five years in her home country, she pursued her ambition as a sports massage therapist in Nettuno, Italy--along the beautiful Mediterranean coast. Most recently, she took a huge leap across the pond, where she became a licensed massage therapist in the United States.
For the past 15 years, Genny dedicated her career to helping athletes recover, maintain their health, and strive for physical greatness through massage therapy. While she led fitness classes for beginners, she also has experience working with professional marathon, cycling, and Iron Man champions in Italy. With her extensive knowledge of human anatomy, sports medicine, corrective gymnastic therapy, and physiology, among many other aspects of the field, Genny is equipped to handle a wide spectrum of clients -whether they be troubled by a simple knot or a serious sports injury.
Genny's passion for physical therapy developed at a young age, and grew to be a vital part of her adult life. As a judo athlete in Bulgaria for many years, she competed in a variety of competitions, achieving victories both at home and internationally. She is motivated by helping others feel and perform at their best, and tailors each session to the unique needs of her client.
A mother and wife, Genny enjoys an active lifestyle with her family. She finds that exercising and exploring the world around her pushes her to strive for constant development and adventure. Although highly educated and talented in her professional career, Genny is always learning new techniques and improving her work with the help of her team and her clients.
Trove Total Body Studio
Phone: 316-280-3796
Email: janelle@trovetotalbody.com
Web: trovetotalbody.com
Janelle Robertson, owner of Trove Total Body Studio, has been a licensed aesthetician for 30 years. She earned her B.S. in education with minors in both biology and psychology. Massage Therapist was added to her list of skills n 2001. In addition, Janelle earned dual certifications for Performance Enhancement Specialist (PES) and Corrective Exercise Specialist (CES) in 2013. These are just a few of the ways Janelle can help you look and feel your very best.
LeAnn Maska, owner of LeAnne's Therapeutic Massage, attended Body and Soul Massage School in Wichita and is a certified massage therapist entering her 15th year of practice. Her fascination with the human body and entrepreneurial sprit led her into the field of massage therapy, where she uses multiple modalities to help her clients function at their best and give pain relief. She is skilled in deep tissue, reflexology, raindrop therapy, hot stone, and intuitive healing massage with a blend of energy work and Reiki. LeAnn continues to study various massage techniques to better serve her clients and grow in this profession that she loves.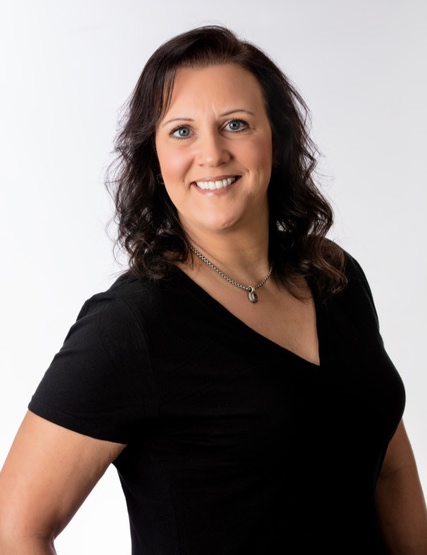 LeAnne's Therapeutic Massage
Phone: 316-409-6304
Jennifers Rejuvenations
Physical Vascular Therapy
Pulse Electro-Magnetic Field Therapy (PEMF)
Phone: 316-209-6928
Web: miraclemachine.bemergroup.com
Email: jpitt68@gmail.com
Jennifer Pitt has always been interested in health and wellness. When she was introduced to bio electro-magnetic field therapy three years ago, it seemed the perfect fit. This therapy has been changing people's lives for the last 20 years. It is a quick eight-minute non-invasive therapy, that may enhance general blood flow and overall health and wellness. Athletes use this therapy to enhance their physical fitness, endurance, strength, and energy. Whether you are seeking more energy and better sleep, want to feel younger and relieve any discomforts in your body, increase your physical fitness and strength, or would just like to stay in optimal health, please contact Jennifer for two complimentary sessions.
Lori Ann Reber is Vytal Bodyworks Studios newest professional therapist and team member. She has recently relocated to the Wichita area and is looking forward in serving holistic health and wellness needs for her new clients and friends.
Lori Ann brings to Vytal Bodyworks Studios her education, experience, and passion as a Bio-Energy Therapy Practitioner.
Balance is key in order for individuals to live life at optimal levels with vitality and meaning. We are created with a physical body, emotions, an intellectual mind, spirit, interpersonal and social needs and we live in various environments. When individuals experience trauma or some sort of fracture in these essential parts, there is imbalance, stress, and unnecessary "symptoms" that are less than desirable.
Bio-Energy Therapy is a gentle and peaceful type of therapy that works with the energy of the client, both young and mature. Lori Ann has been blessed with a sincere desire to serve, educate and create holistic wellness promotion strategies for her clients. Educational classes on various topics will begin in the near future!
Lori Ann's education with Trinity School of Natural Health, New Eden's School of Natural Health, Quantum Touch and her current pursuit of education in Traditional Naturopathy will enlighten her clients and prove worthy the care she provides within her therapy sessions. Family is very important to Lori Ann. Her husband, children, and grandchildren are great joys. She delights serving in her church callings and volunteer opportunities. She currently is serving as Second Counselor in the Relief Society (Worldwide Women's Church Organization - Derby) and has recently been asked to serve on the 2020 Humanitarian Award Event Committee for Inter-Faith Ministries (Wichita). Creativity & Decorating are her middle names! Smiling is a must. In fact, her youngest daughter asked her one day, "Mom, why are you always so happy happy?" :)